We just got back from the summer Las Vegas Home Furnishing Show where we saw all the new introductions of upholstery, accessories, rugs, art, etc. One thing that stood out was "Glam is Back"! The Hollywood style of glitz and sparkle was everywhere. We saw chairs that looked like they were straight out of a movie set in the 1940′s. The chandeliers and lamps would illuminate any room to camera ready states, and over the top mirrors would get anyone ready for their close-ups!
The over-the-top headboard shown below was definitely fit for any starlet to the mood for a romantic evening! Our suggestion if this glamorous, overstated look is your style, pick a couple of pieces and mix them with your existing look. An unusual chair in the corner, an ornate mirror in your entry, or a bed draped with a fluffy fur throw may be all you need to set the stage for a hint of old Hollywood!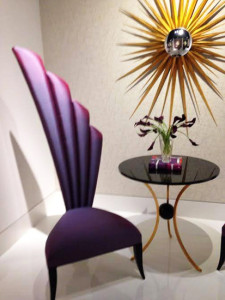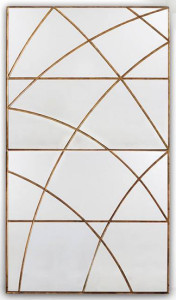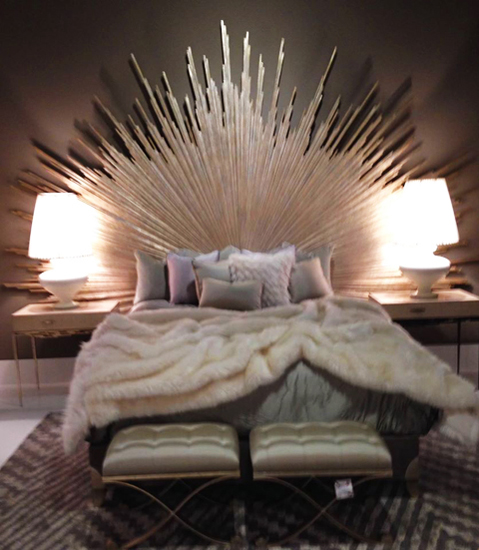 Let us know what you think. Is this YOUR style? Are you the sophisticated, diamond studded Liz Taylor of today or do you prefer the easy breezy laid-back look of Jennifer Aniston? Let us know, we want to hear from you! Please like us on Facebook and share this with a friend and stay tuned for the next installment of "What's New for Fall".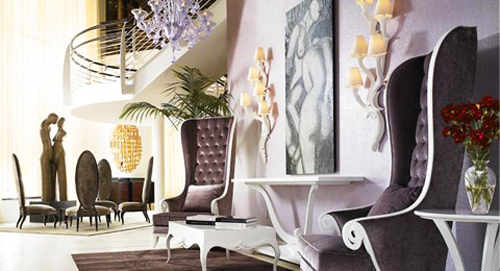 Save