Vinyl flooring isn't your grandma's vinyl anymore! I recently turned up my nose when a client asked me about doing vinyl flooring in their kitchen. I envisioned those old sheet goods in yellow and orange designs, or that swell fake brick look. To my surprise, the new Cortex by US FloorTe by Shaw look absolutely beautiful down and I was shocked how much it looked like planked wood or tile flooring. The cost is much less than real wood floors and they indestructible. Your ice maker can run all night on these floors and it won't get damaged — imagine that! Surprisingly enough, this new product seems to be taking over the pre-engineered floors in sales probably for the reasons stated before.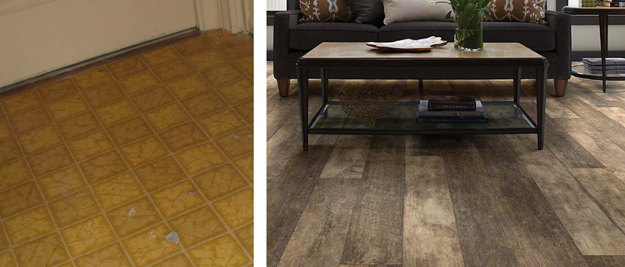 However, for those that want real hardwood floors; the trend is the hand-scraped, wire brushed, oil stained looks.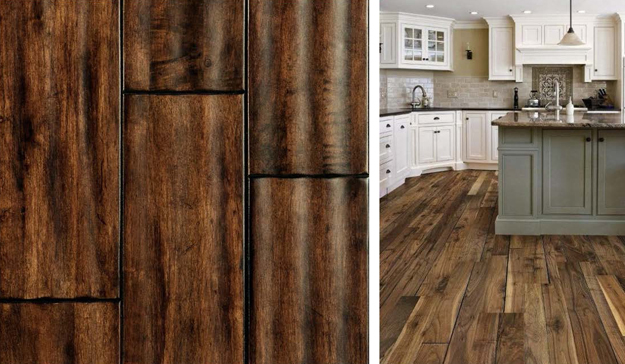 There is always a place for carpet especially in bedrooms — mostly a coziness factor. The plush "tweed" style is the "IN" texture lately. Whether it is tone on tone or multi-tone the "tweed" look is where it's at in carpet.

In addition to carpet, area rugs also make a big statement in many homes. The big chunky textures as in "shags" are once again hot. Blending animal hides with wool fibers are doing well this last season. We have been seeing the coastal colors and softer colors in area rugs too which blend well with the 2016 palette.

So take a look that all the new types of flooring — it's a new world out there!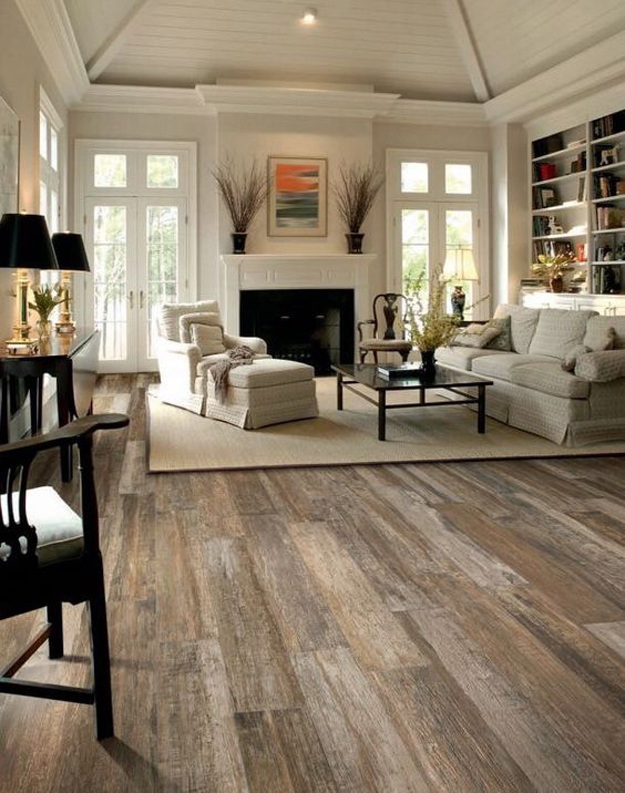 Save