My clients are always asking about the new trends. The latest Las Vegas Home Furnishing Market brought out some nice new looks this season and I know you are dying to hear what they are!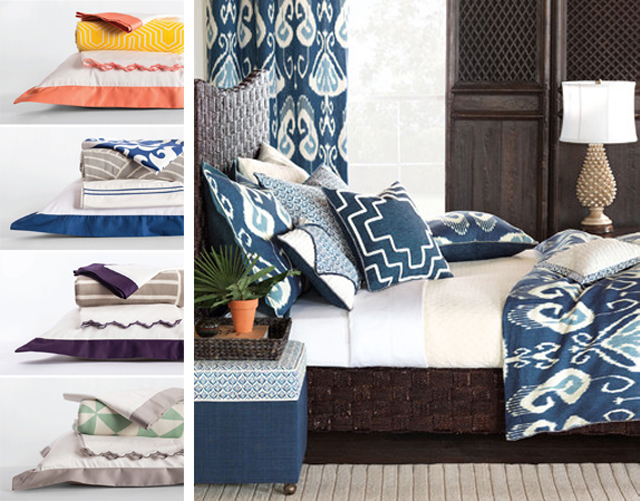 First in bedding, the neutral linen look was a big hit. You can mix these neutrals with colors that pop for a splash or you can keep it neutral and let artwork or accessories show off your room. The newest trend in bedding; however, is that much of it is now washable instead of only dry cleanable. So now when "Kosmo" jumps up on your beautiful bed ensemble with his muddy paws, it's easy to take care of. Training Kosmo to wipe his paws was never going to happen, so now we have a solution!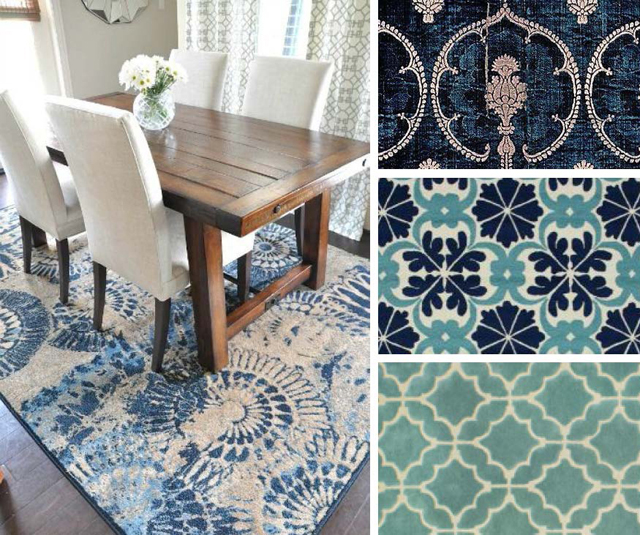 In the area rug market, blue was everywhere! Every shade of blue was represented in designs from contemporary to traditional. The standout was the "Rustic Contemporary" look that seemed to satisfy a need to blend with many different styles.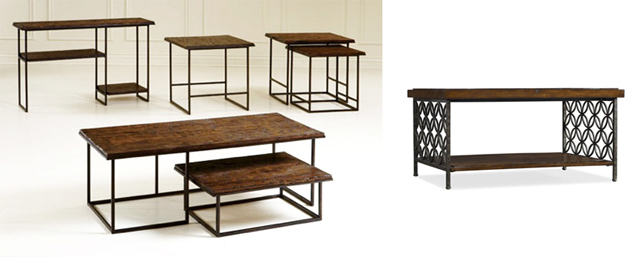 In the occasional tables category, the hand hewed wood tops and iron legs continue to work with all types of styles. The finishes of choice seem to be fun metal grays and oil rubbed bronze either separate or mixed together. The reclaimed wood look continues to be strong; it's going to be a long, long time before solid oak come back! Thank you, thank you 

For other casegood products, the finishes again are the "wired brushed look" on the woods. It's a more refined finish then just the weathered feel. Tones can be in the cocoas, the deep browns and the soft greys and these finishes blend beautifully with all sorts of decors.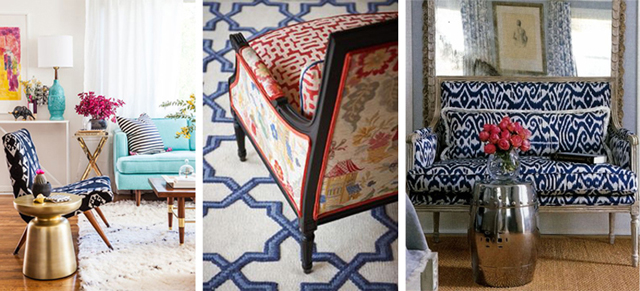 As for upholstery fabrics, the bright, vibrant colors are all the rage! Big patterns especially "Ikat" in splashing oranges, blues and yellows are all the rage. Woven textures and even sweater weaves were seen.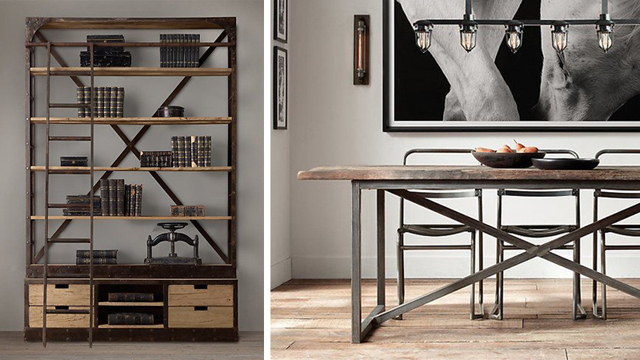 Manufacturers  showed lots of "industrial style" chairs, tables and bookcases in the charcoals, chocolates and navy. So don't be afraid, mix it up!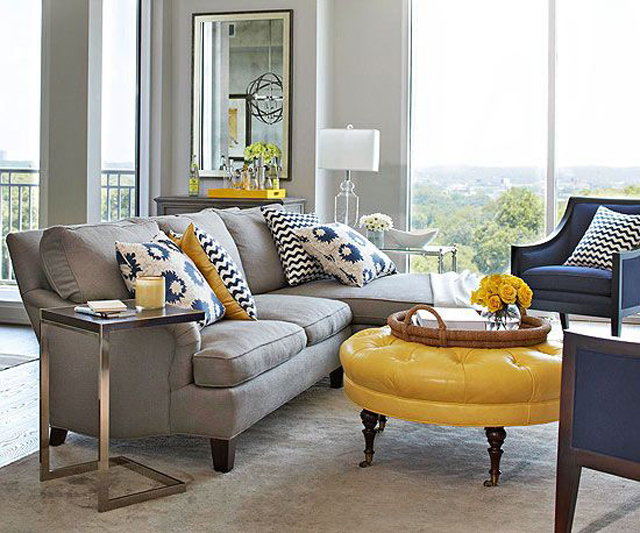 Take a grey flannel sofa and cover it with lime, lemon and navy pillows, you'll be amazed at how sophisticated your room will look when you think outside the box.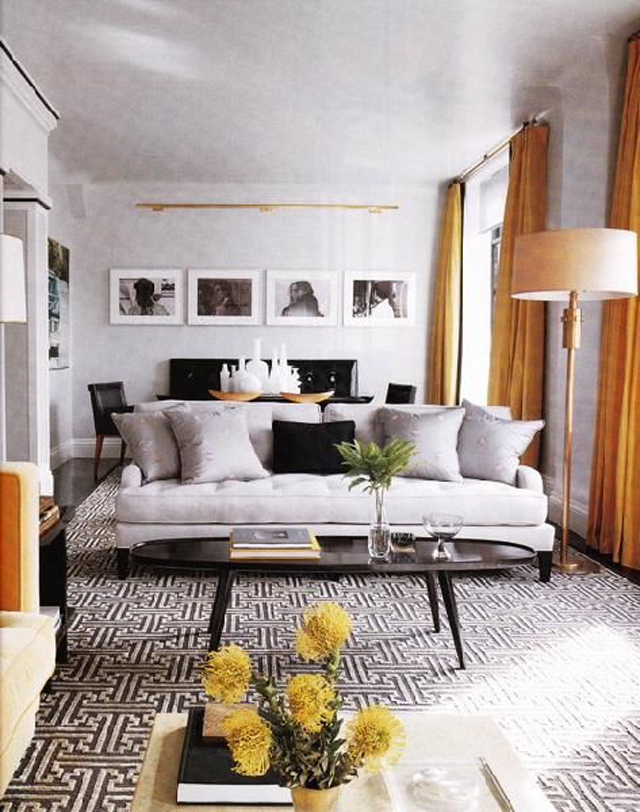 So there you have a peek at "What's Hot and What's Not!" Think big bold colors mixed with grey or cocoas, think mixing metals and wired brushed finishes. Explode that "box" and have fun!
If you have any questions or feel you are going over the edge— email or call and I'd be happy to help you stay on track with your decorating projects.
Save